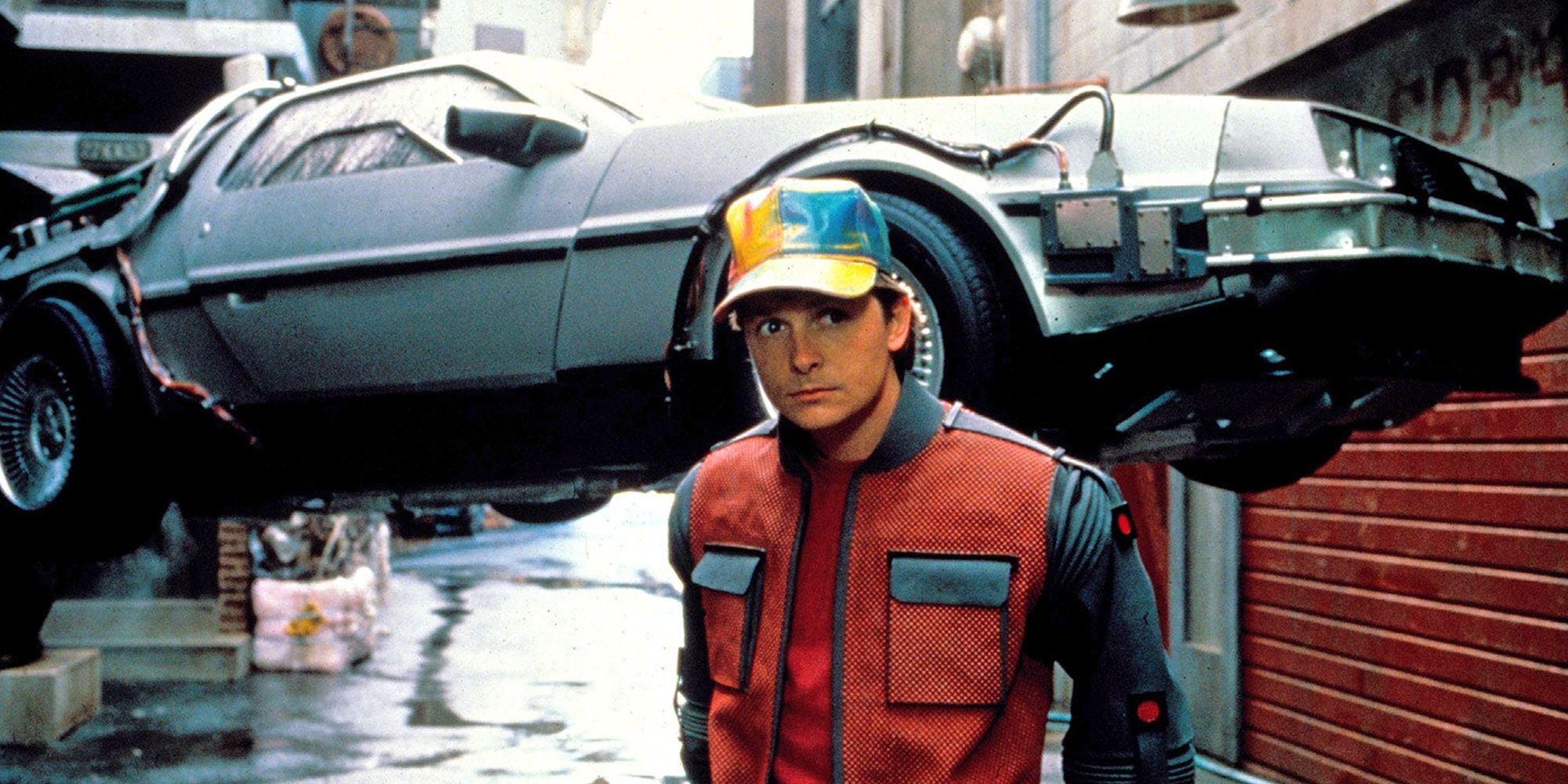 Back to the Future: The Musical star Casey Likes recently shared the advice he received from original franchise leading man Michael J. Fox on opening night.
Likes, who takes over the Marty McFly role from Fox, described a brief pep talk between himself and the Hollywood legend in an interview with Variety. "'Kick ass,'" he said Fox told him. "'If you put your mind to it, you can accomplish anything.'" Likes added that he went straight from his conversation with Fox to performing in Back to the Future: The Musical's debut show and was still feeling over-awed by the experience when the curtain went up. "I opened the door and started the show," Likes recalled. "And thank God it was the first night and people were cheering for a long time, because I was still processing what had happened. I could barely remember my lines."
Related: Across the Spider-Verse Improves on the Back to the Future Trilogy Formula
Back to the Future: The Musical has garnered mixed reviews since it made the jump from London's West End to Broadway. That said, the production earned near-universal praise for its technical achievements, including scenes in which Marty's time-traveling DeLorean appears to race across the stage at 88MPH. Video designer Finn Ross unpacked the behind-the-scenes secrets of these memorable moments in a recent episode of the Stagecraft podcast, confirming that they were achieved via CGI projected onto massive screens. "It's all entirely 3D animation," Ross explained. "There's nothing real in there at all."
Will Back to the Future 4 Happen?
This on-stage trickery appears to have won over audiences, given Back to the Future: The Musical has posted strong box office numbers since it officially opened on Aug. 3, 2023. Fans shouldn't necessarily expect this success to prompt Universe Pictures to green light another Back to the Future movie, though. The franchise's co-creator Bob Gale recently dismissed the possibility of Back to the Future 4 happening, arguing that such a project would amount to little more than a cash grab. "As I've said many times, the characters in Back to the Future are my family, my children. You don't sell your kids into prostitution," he said.
Related: Christopher Lloyd Drops in on Back to the Future's Broadway Cast With Surprise Visit
Fox is likewise against the idea of making more Back to the Future movies — and that includes reboots. The star downplayed the need to redo the original film and its sequels in May 2023, insisting that Marty McFly's story has already been told as well as it can be.
Back to the Future: The Musical is currently playing on Broadway at the Winter Garden Theatre.
Source: Variety