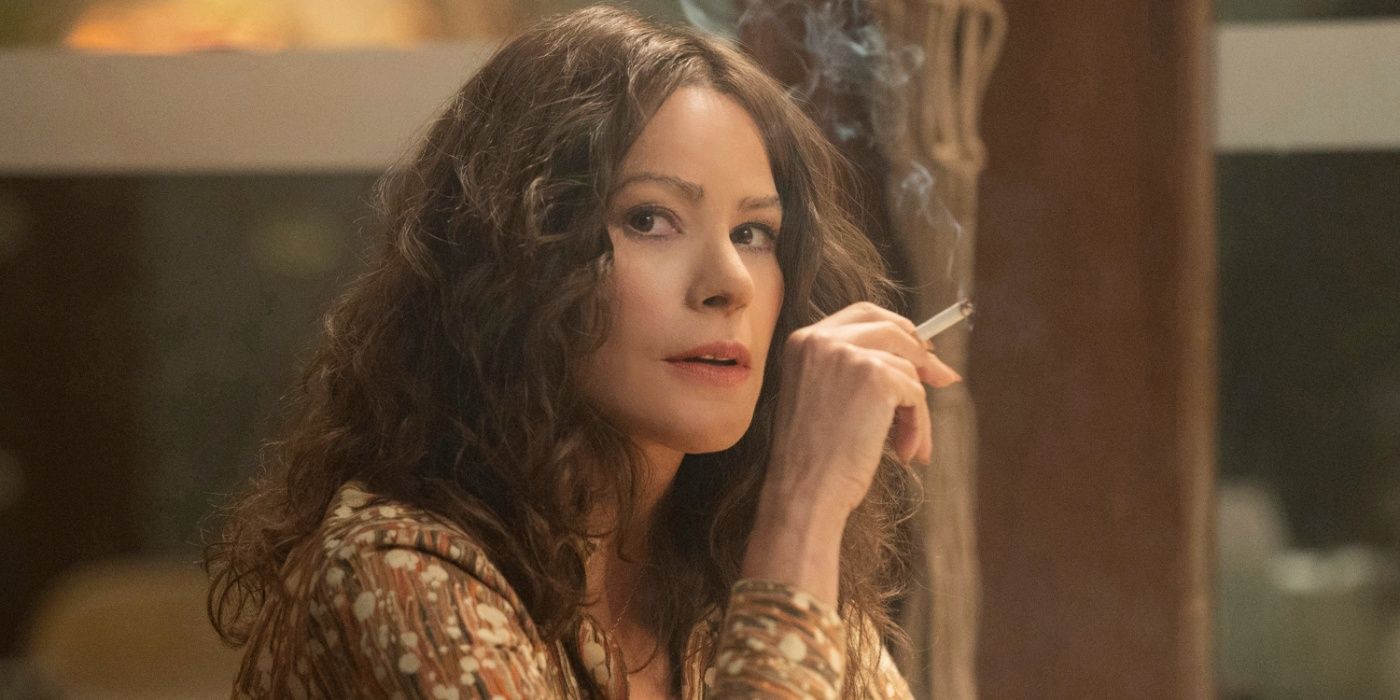 Netflix gives viewers their first look at the upcoming miniseries Griselda, produced by and starring Sofía Vergara.
First shared by Entertainment Weekly, the preview images show Vergara in the title role as Griselda Blanco, a Colombian immigrant who became involved in America's burgeoning cocaine business in the 1970s and a prominent figure in the Miami drug wars of '80's. The series was created by Eric Newman and Ingrid Escajeda alongside Doug Miro and Carlo Bernand, who previously created the similarly-themed Narcos for the streamer. Another Narcos alum, Andrés Baiz, will direct the series, though he specified that Griselda will have a different feel to the team's previous collaboration.
RELATED: How Netflix's Painkiller and Hulu's Dopesick Tell the Same Story Very Differently
"The stylistic landmarks of Narcos are not in Griselda," Baiz explained. "Griselda has its own identity … its own style." However, Newman said that the two series will explore similar themes. "There is a rise and fall structure to these stories, and we like to think that they sort of mirror the effects of drugs in the beginning," he said. "This is going to be great, and we're riding high, and there's this sort of euphoria that then starts to churn about halfway through when you realize you've gone too far and now you're going to start paying for it."
Griselda has been a passion project for Vergara for some time, who first approached Newman about playing the Cocaine Godmother while she was still starring as Gloria Delgado-Pritchett on Modern Family. "She had collected tons of images and stories and people who knew [Griselda Blanco]," he said. "And she had really gone deep on someone who felt the pressure that she felt. I think that she really understood what it was like. She's got a son and she came to this country as a young mother with not much of a plan." Baiz added that Vergara used the project to challenge herself as an actor and show off her more dramatic talents.
RELATED: Pain Hustlers Director Explains What Drew Emily Blunt to 'Naughty' Netflix Movie
Griselda Is a Show About a 'Woman in a Man's World"
The creative team have stated their ultimate goal is to complicate the image of a notorious criminal. "There is that adage that is used all the time in our world that 'a badass man is a boss, but somehow a badass woman is a bitch,'" Newman said. "This was someone who I believe has suffered in the telling of the Griselda Blanco story historically, [because the story] has been 'She's an ugly, a merciless, cruel, cruel [person], and no one is." Baiz added "This show is very much about a woman in a man's world — in a toxic man's world. You're always with her and rooting for her in this world that is trying to push her down and aside."
Griselda is set to release in Fall 2023 on Netflix.
Source: Entertainment Weekly