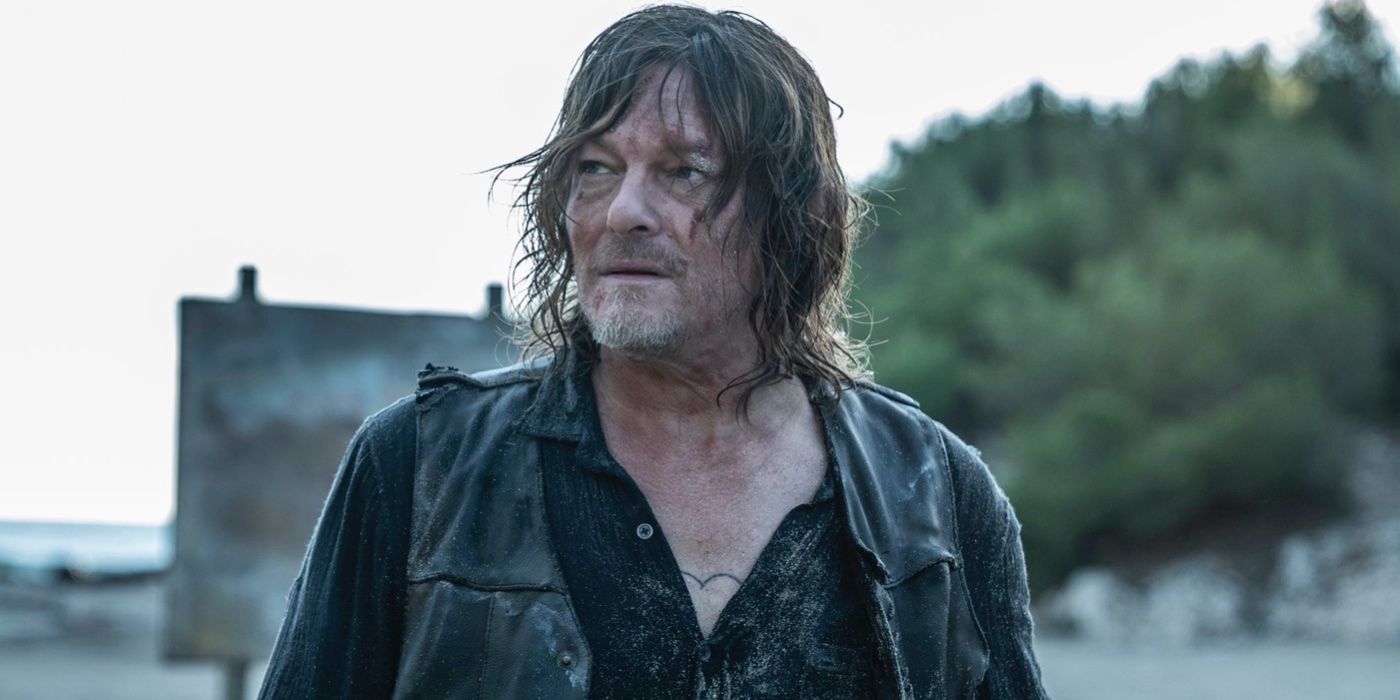 The Walking Dead: Daryl Dixon executive producer Greg Nicotero recently recalled how star Norman Reedus refused to make the spinoff series without him.
Nicotero revealed that Reedus lobbied AMC to involve him in the production of Daryl Dixon during an interview with SFX. "Norman kept saying, 'You can't do the show without Greg! You guys have got to make a deal. He's got to be here!'" he explained. "Then [showrunner] David [Zabel] called me and said, 'How would you feel about not directing this season?' Honestly, I felt that it was best for the show that we have someone else come in. Then I could help establish the visual palette, but have someone else realize it. In retrospect, I am really glad that I didn't [direct] because it allowed me to roll up my sleeves with the directors and really hone in on exactly what we needed to do."
Related: The Walking Dead's New Villain Mirrors Daryl Dixon in One Tragic Way
Nicotero unpacked his role in the production's development in a previous interview, noting that he pushed Daryl Dixon's creative team to take their cues from The Walking Dead Season 1. The executive producer added that this approach meant the spinoff could "go back to the DNA of what made the original first few seasons of The Walking Dead so good," which he identified as "keeping the stories singular and focused." Nicotero went on to say that Daryl Dixon's first batch of episodes consists of the same "building blocks" as The Walking Dead's early run and tries to evoke a similar narrative vibe to original protagonist Rick Grimes' search for his family.
TWD: Daryl Dixon EP Reveals the Spinoff's Original Setting
At the same time, Nicotero is also quick to acknowledge the ways in which Daryl Dixon differs from The Walking Dead. This includes the spinoff taking place in France, unlike its predecessor, which was set in North America. According to Nicotero, Daryl Dixon was initially set in the US as well, in keeping with Reedus' vision for the show. "It was going to be Daryl going across the country like through New Mexico or the Midwest… It was something that Norman was super passionate about," he said. It's currently unclear why Daryl Dixon's story was ultimately shifted to Europe.
Related: Daryl Dixon's Spinoff Needs To Pay Off The Walking Dead's Biggest Setup
What is clear is that Daryl Dixon's titular character will face some tough choices in Season 1, regardless of where the action unfolds. Reedus teased the dilemmas Daryl will wrestle with in a recent interview, hinting that "he's got to make a lot of hard decisions" over the course of Daryl Dixon's initial six-episode run.
New episodes of The Walking Dead: Daryl Dixon Season 1 premiere on AMC on Sundays.
Source: SFX, via The Direct